Education is the best marketing for financial advisors, and here's why
---
Table of Contents:
---
Client acquisition can be tough sledding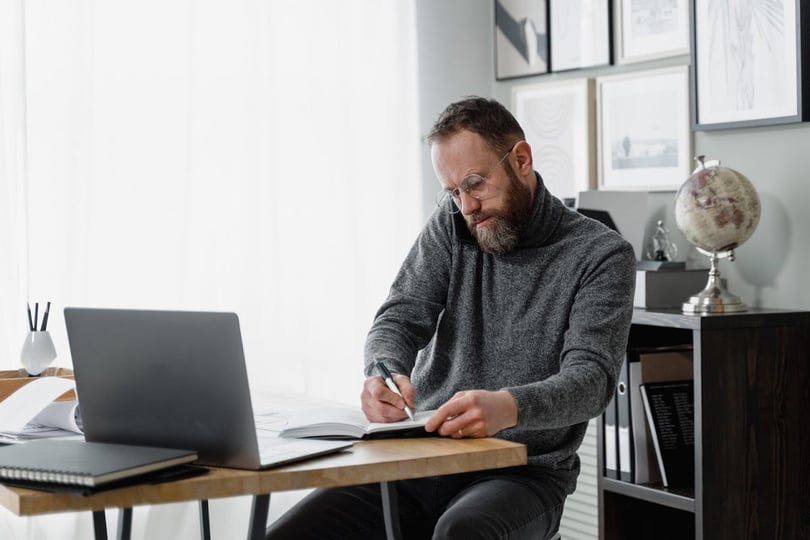 Building and growing your client base as an independent financial advisor is a lot of work. It can require a significant time investment to keep up with annual growth goals and generate leads while also actively serving current clients. A recent Kitces report of 800+ financial advisors revealed that 83% of client acquisition costs, on average, come from personal investment of the financial advisor's time. No time for the old way of doing things
This may not be much of a surprise; financial service businesses have long relied on personal referrals, cold calls, dinner presentations, and other methods that are time-intensive on a per-prospect basis. The traditional methods simply don't scale very well for an independent professional. According to the same Kitces report, other common digital marketing strategies (social media, blogging) are among the least efficient for client acquisition.
It's true, there are some ways to improve upon traditional marketing and book more appointments, but these older methods no longer provide the results you need — or even the same results they used to have.
A changing landscape for client acquisition
There are other challenges, too. While marketing channels and strategies clearly matter, there are also sands shifting in client demographics, market economics, and modern technology that will impact advisors moving forward. Here are just a few of the obstacles to successful marketing for financial advisors today:
The need to differentiate yourself in an increasingly crowded market
Competition from robo-advisors, fintech startups, and DIY micro-investment apps
Increasingly strict and ever-changing regulations
A growing preference among clients for instant, digital, and self-help solutions
Finding ways to acquire clients without 1:1 investment of your time
Breaking away and going independent is hard
Any advisor who elects to go independent and not align with a conventional wirehouse/employer model will be assuming extra marketing responsibilities. Growing your business as your own RIA requires you to wear a lot of hats. Not only will you need to stay compliant and keep the SEC happy, but it becomes even more necessary to streamline all business functions (since they're all on your own plate).
How to get clients as a financial advisor: take an educational approach
Entrepreneurial drive and old-fashioned "pounding the pavement" may have gotten you started, but it spreads your personal time thin. As client bases grow, financial advisors tend to have less and less time to devote to inefficient growth activities that demand ever more of their attention. A high-impact growth strategy requires more economical use of your time.
The ideal marketing strategy for a financial advisor is scalable, efficient, and delivers a stronger return on investment (ROI) over a shorter period of time. With an educational approach, these traits are all within reach. Financial education has proven its scalability and ROI time and again when leveraged as marketing for financial advisors.
Leading with financial education has a "halo" effect on your brand and reputation, too. Teaching a course will help you to establish yourself as a valuable community resource, a trusted local authority on the subject, and a community-service-minded professional who works to support the financial health of the public. All of these position you as a go-to advisor for individuals and families who need more specific or long-term guidance.
After attending a course you've instructed, the follow-up meetings practically book themselves.
Financial education courses: a better way to grow your AUM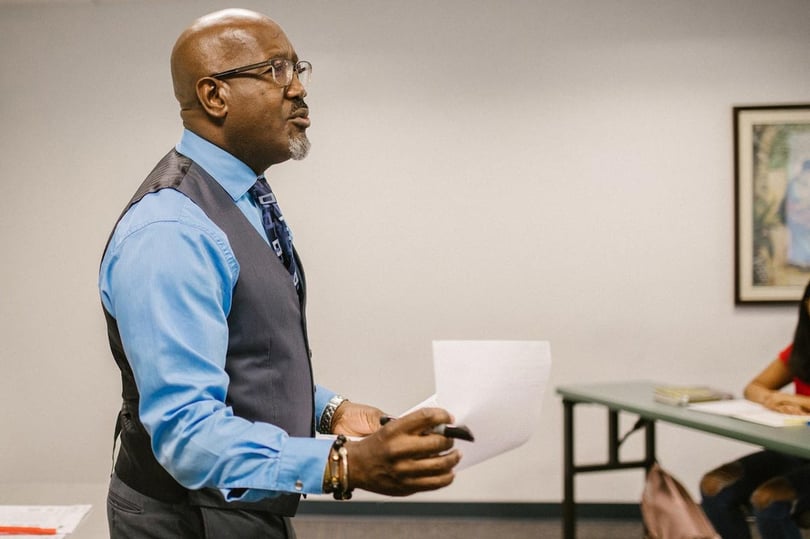 One of the biggest obstacles in marketing financial services is trust. Consider that only 3% of people consider a salesperson trustworthy — and not many more (just 12%) say they trust an accountant. This trust issue hammers home the value of an educational approach. Americans today widely distrust sales pitches and prefer educational or self-help guidance.
Teaching a financial education course, free of any sales pitch, will empower your prospects to investigate a topic and apply what they've learned on their own.
How financial education solves your marketing challenges
Leveraged effectively, educational tactics can solve the problems of other styles of marketing for financial advisors.
Scalability

Your financial education courses give you the power to reach a larger audience and grow your business more efficiently, in a less linear fashion, than conventional 1-to-1 meetings.

Speed

Financial education works quickly. You could see results after instructing just a single course. A typical course results in $2.5M from 4 new client and additional assets in your pipeline.

Engagement Ratio

Instead of face-to-face consultations or one-at-a-time cold calls, you can engage a room of 10 or even 20 pre-qualified, interested households all at once.

Time Investment

A turnkey program like FMT takes a lot of work off of your plate. There's no need to reinvent the wheel with marketing for financial services. Get a proven, comprehensive platform with coursework, resources, instructor notes, full-service registration, expert support, and other assets.

Conversion Ratio

The average FMT course attracts 17 highly qualified households and results in roughly 10 appointments. That high conversion rate is unachievable in traditional approaches to marketing for financial advisors.

Trust

As a course instructor, you're naturally positioning yourself as an authority and an expert in your subject while making a face-to-face connection. This gives attendees the chance to experience the value you offer in an authentic way and develop trust.

Relationship Building

Your course is an opportunity to interact with attendees, get to know their questions and concerns, and respond directly. There's no better way to personalize your marketing and develop relationships with potential clients.

No Sales Pitch

Since the course is a non-sales environment that does not promote any financial products, it's easier for attendees to relax and focus on what you have to say (and how it can help).
A more personal form of content marketing
Back in 1996, Bill Gates laid out this confident prediction:
"Content is where I expect much of the real money will be made on the Internet, just as it was in broadcasting."
— Bill Gates
His hunch has proven true time and again, as the internet has blossomed into a new frontier for sharing written, visual, audio, video, and downloadable content. These days, content marketing generates 3x as many leads as outbound marketing and costs 62% less.
In financial services, expert knowledge is your primary product. Your course delivers real value to attendees in the form of personalized advice, take-home resources, and a non-sales environment in which they can preview the value of your expertise and services. Excellent course content and take-home value will spark their interest in more granular and personalized guidance.
Not the same as seminar marketing
Deploying financial courses through FMT is not the same as repackaging a traditional seminar marketing strategy. Very few advisors are adopting a genuine educational approach, and the opportunity is enormous.
The FMT platform represents a more holistic and authentic approach to education that also attracts business in a natural way.
Financial Course With FMT

Traditional Seminar Marketing

Comprehensive coursework on all things retirement




Pay-to-attend — Each attendee has shown they're invested and knows they'll receive something of value




Absolutely no sales pitches or third-party influencers (like wholesalers) allowed. Follow-up meetings occur naturally.

Limited "101" style seminar on a single topic




Give away something free, like dinner, to coax people to attend…they're not really here for the seminar




Real motive is to promote/sell financial products (even third-party products). Attendees must endure sales-speak — which they tune out.
The FMT system has been around for 20 years and proven its success — but it hasn't been replicated by competing platforms. What other companies are calling "educational marketing" generally refers to a traditional seminar marketing structure that is still more focused on sales than on learning.
Does education really work for financial advisor lead generation?
Financial education programs work because they are replicable, scalable, and hold independent value for every attendee. It's not easy to gather an audience to listen to a sales pitch. A promise to give each prospect the tools to set themselves up for success is far more compelling. A foot in the door is all you need to deepen attendee engagement and close new business.
Should you offer in-person or online courses?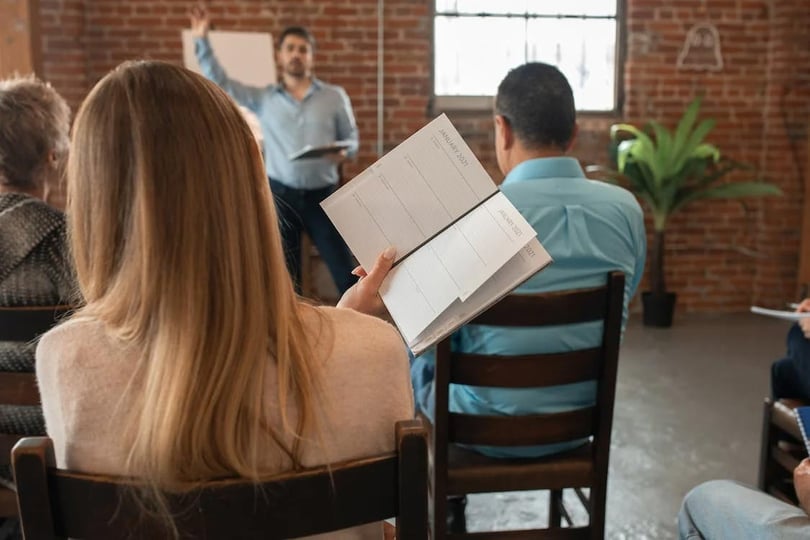 In-person coursework in a physical classroom will always play an important role in education. However, the world has also transitioned heavily into online spaces — even for seniors and retirees — when it comes to instructional videos, self-help resources, and even college courses.
Webinars, virtual meetings, and online courses existed prior to 2020. However, much of the hesitancy around remote formats evaporated in the aftermath of COVID-19. Advisors that once balked at virtual financial education programs (out of concern that it lacked a personal touch) are now amazed at how much more quickly they can "form quick rapport and meaningful relationships despite never meeting in person," as reported by ThinkAdvisor.
Financial advisors must acknowledge this diversified landscape. You have choices in how to deploy a modern educational marketing strategy. Whether you leverage an in-person or an online course (or both) will come down to your goals.
In-Person (Classroom) Course

Online Course

Supports a local marketing strategy

.
Builds trust and interest directly within the local community's physical space.
Connect with prospects who live near the classroom location.
Can be more comfortable for advisors with less computer/technical experience.
Tried-and-true. Classrooms aren't going anywhere.

Supports new audience preferences and a format that's exploding in popularity.
Lower barrier of entry. Attract attendees who would hesitate to commit to a physical trip to class.
An additional way to strengthen reach in a local marketing area. Let the audience choose their channel to engage you.
May be easier for you. Instruct from home on your own time.
Both approaches can be valuable, and whether you do it online, in-person, or a hybrid of both will depend on your goals and comfort level. Many advisors benefit from mixing each approach (some courses are in-person and others online) to see firsthand which one they prefer, which suits the needs of their unique situation, and which shows better results.
You can connect with interested local residents both ways. Teaching a course in a classroom setting at a local university or school naturally attracts attendees from nearby. However, even an online course can be geo-targeted and allow advisors to focus on a specific market area. This way, it's easy to book follow-up sessions with course attendees and continue the relationship in person for those interested in more personalized services.
FMT always reserves and provides an exclusive marketing area for your courses, with coaching available and expert support for success in delivering both in-person and virtual courses.
The digital advantage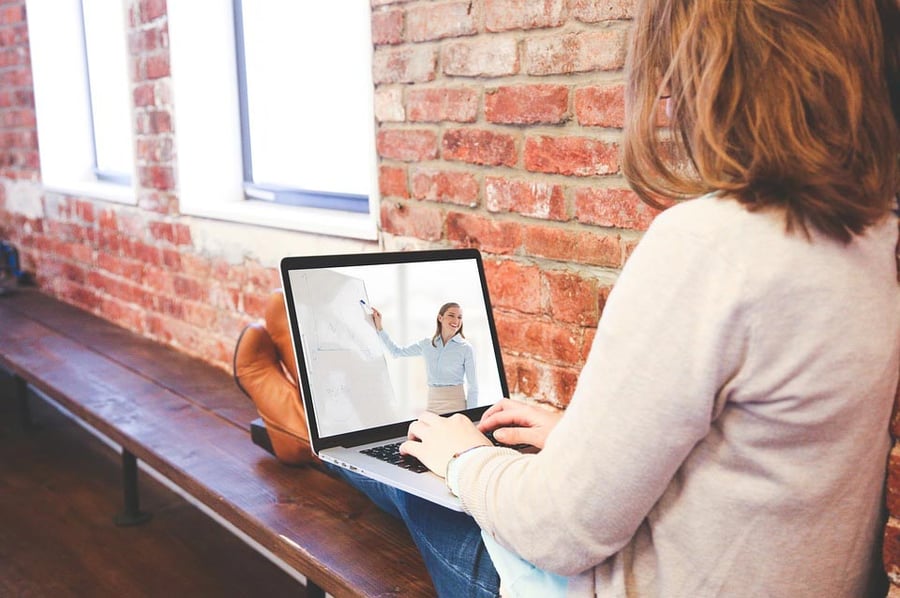 Digital courses certainly appeal to the new, more remote nature of communication. Online financial education courses with FMT are now attracting 20% more attendees than our in-person courses did even before COVID-19.
This speaks to the digital preferences of the modern prospect. Today's prospects tend to make decisions about whether or not they'll invest in a service based on their own online research. According to a study released by GE Capital Retail Banks, 81% of B2C customers will research online before making 'big purchases' of $500 or more, and 60% will start by searching on Google. Financial advisors are using the internet the same way, following popular financial blogs like these to access tips and gain insights that will help in growing their business.
A digital course format enables you to engage prospects on their own terms. You're essentially becoming the research stage of their problem and providing the information they're actively seeking. At the same time, attendees get to know your brand and have a chance to envision themselves working with you in a more personalized arrangement.
It's been proven for decades that online education courses have shown "phenomenally high ROI" over traditional marketing campaigns, according to an independent industry study. Among other findings, individuals who complete online courses are known to be:
29x more likely to buy your product vs. traditional media advertising
5x more likely to buy your product vs. direct marketing
Satisfied with their experience 97% of the time
94% more favorable in their perception of your brand following the course
Likely to purchase a product as a result of their experience about 20% of the time
Digital marketing for financial advisors
A financial services marketing strategy is best deployed with an omnichannel approach that makes use of digital tools. For example, prospects can find FMT courses (even local, in-person ones) through a digital course locator that allows them to filter by location. Digital promotion of nearby courses is crucial in a world where the internet is the place where prospects are going for answers.
Promote your course through diverse digital channels such as email campaigns, social media, paid digital ads, or on your website. It's always best to optimize for mobile, which now makes up the majority of global website traffic (54.4% as of the end of 2021). FMT supports a digital approach to marketing your course with a simple platform for online, mobile-optimized course registrations, a custom event page for your financial education courses, and end-to-end RSVP support.
Visit our Advisor Resource Hub for more great resources!
Honing in on psychometrics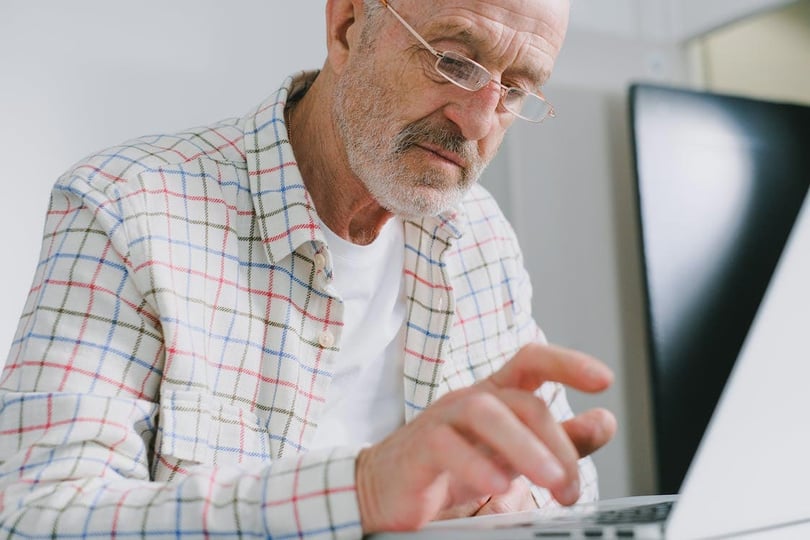 A more focused audience niche for your financial education offerings will show stronger results. When you market your services to a dedicated psychometric profile, an exclusive geographic area, or a specific stage of your clients' lives or careers, it not only narrows down the competition, but makes you more memorable and effective for your clients.
There's real value in subject matter specialization. Perhaps your niche is wealth building, pre-retirement planning, or estate affairs and post-retirement financial management. A focus on a specialized topic differentiates you from generalists and positions you as a reliable authority in that area. It's also easier to attract attention when all of your marketing has a consistent message — and to personalize course content. Attendees with specific psychometric traits (such as a value of financial stability or low tolerance for portfolio volatility) will have unique needs, and you'll be better equipped to anticipate and answer their questions and concerns.
A virtual format for course sessions also makes it easier to partner with relevant experts (attorneys, CPAs, tax specialists, etc.) to increase the value of your offering. The FMT platform provides each advisor with a turnkey program and a reserved market area. Within that geographic area — which may naturally lean younger or grayer, urban or rural, homogeneous or metropolitan — you'll be able to decide which cohorts and interests you want to serve.
Selecting an age group is one way to more effectively target your audience. For example, consider the unique traits of these groups and how your course can support their needs:
Pre-Retirement / Generation X

Runs from age 42 to age 57 as of 2022
Facing enormous financial pressure (caring for children and parents, planning their own retirement)
Higher-than-average household income
Largest increase in share of national wealth from 2015-2030 (14% to 31%)
Will inherit a large share of the $24 trillion projected to be passed down over the next decade
These concerns are also colored by the unique personality of this cohort. As a whole, marketing to Gen X investors will require you to understand their strong family values but distrust of institutions. This group places a high premium on trust. It's also wise to avoid financial jargon and use authentic, straightforward language with a generation that is skeptical of sales tactics. This is also a group with innate DIY sensibilities, so focusing on self-start tips and strategies that will empower them to be independent can lend a lot of appeal.
---
Near or Post-Retirees / "Baby Boomers"

Roughly 58 to 76 years old in 2022
Control 70% of all disposable income in the US
Prioritizing stability and security in retirement
Seek to continue independence, maintain control of their lives as they age
Marketing to near and post-retirees has its own unique circumstances. Today's older generations are living longer and fuller lives than their predecessors. This cohort has a large portion of the nation's disposable income and places a high value on vacation and travel opportunities as they imagine the ideal retirement. Keep in mind that this group also places a high value on face-to-face relationships (and video can help bridge that gap in virtual environments).
Grow your business with an educational marketing system
---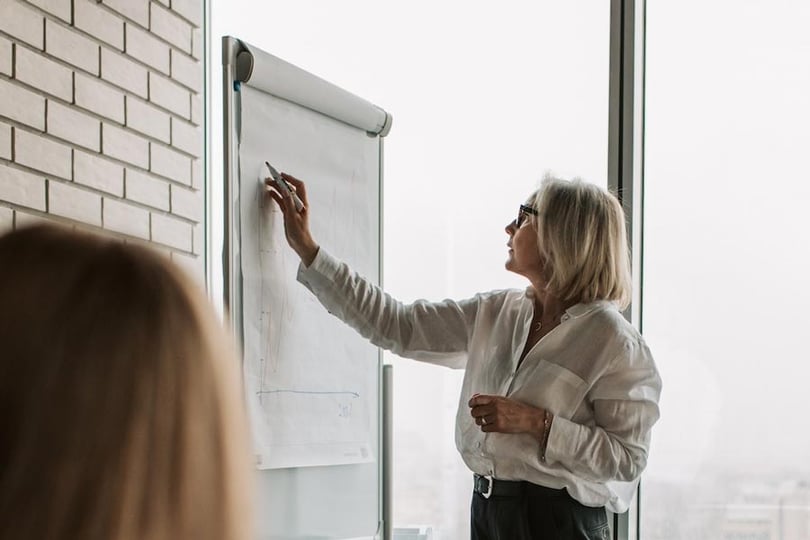 Marketing for financial advisors can be challenging in 2022, but you don't need to face those challenges alone. The right approach will help your business scale while making efficient use of your time and bringing in high-quality prospects.
It takes a proven platform and marketing engine to grow your business through financial education. With an exclusive marketing region, pre-built courses with demonstrated success, and expert training & support, FMT can help you hit the ground running and realize impressive ROI.
One advisor recently invested in a competing seminar-style platform and attracted 30 attendees to his "free webinar" — but had zero appointments. The comprehensive virtual course campaign that he deployed next with FMT resulted in 16 of 19 attendees converting into appointments. For every $1 invested, he achieved a return of $11.
What Our Clients Say
"Presenting the FMT seminars has made my business. I grew from $15M to $85M with this as my primary marketing activity."
— Steve Margulin, Financial Advisor
"Built from scratch an $80M AUM practice of nearly 200 households. My practice is thriving now and FMT is the core of our growth."
— Michael A., Financial Advisor
Over just one year, an advisor in our system who teaches 4-6 courses can reasonably expect to book 30-45 one-on-one follow-up sessions with pre-qualified prospects who are actively seeking financial guidance. Just a single course can spark a handful of valuable new relationships.
Financial advisors have leveraged the FMT platform for more than 20 years to educate more than 500,000 affluent professionals, pre-retirees, and retirees. Get in touch with FMT today to learn more about our platform and how you can build trust with appointment-ready prospects.
Start growing your business today