Leading with Education
This series is a conversation with top advisors who are growing their business by leading with education. While most advisors incorporate education into their business in some way, truly unique advisors use it as a primary means to grow their business and build their local brand, while also serving their community. Learn from the experts each month.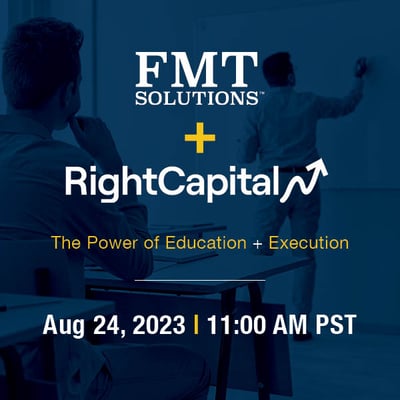 RightCapital and FMT Solutions recently joined forces to bring you a Master Class in combining...